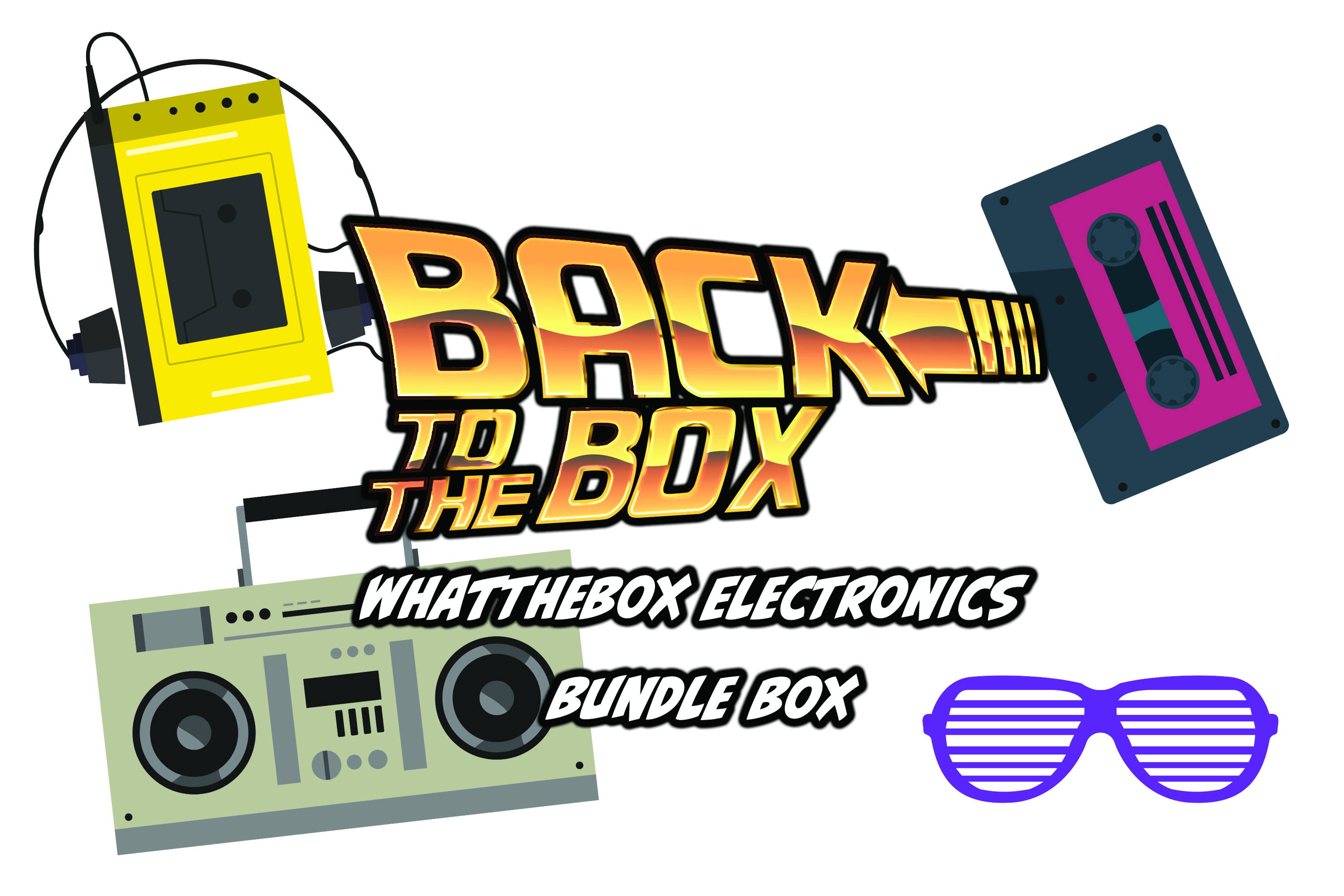 It isn't Christmas yet for another:
Electronics Value Bundle ONLY $95
Makes the Perfect Gift for Yourself or all the amazing people in your life!

Birthdays

Holidays

Makes Buying Tech Much More Affordable!

Just Because YOU ARE FREAKING AWESOME!
Take our Tech Quiz. It helps us match you to the perfect products for your box!
Our Value Box comes 4 items! By taking our quiz, we are able to curate the box for you! Once you sign up, we email you a list of items you can select from for your monthly box!
---
JOIN NOW
In each box, you will receive 4 Consumer Electronics. The first 3 items are set for each box. You get a Tablet, Fitness Tracker, and a Headset/Headphones. The final item is based on your selections during our WhatTheBox Quiz!
The quiz is optional but it helps us curate the perfect box for you based on your selections. Once we know what you like, we send you an email with a list of items to pick from!
Take the QUIZ Below! If you want us to surprise you simply skip it! It just helps us make the box better for you!
---
LOVE YOUR BOX
WhatTheBox Bundle Boxes make it fun and exciting to explore new tech that you might not have realized you were into. We work with some of the largest trade in partners for consumer goods. As well as our own in house refurbishing team. Each box is packed with love!
Share your box on Social Media and tag us in it!
---
BE A WTB FAMILY MEMBER
Enjoy exclusive, members-only offers before we release them to the public! Win free products by tagging us in your awesome unboxings. We know you are going to love the Bundle Box!  
---
AND WE ARE A SMALL FAMILY OWNED AND OPERATED BUSINESS! SO WE APPRECIATE THE SUPPORT!
How Long Does Shipping Take?
Normally shipping takes 1-2 Days to Process and 1-7 days to be delivered!
If you open the box and find that you are not happy. DO NOT OPEN THE SHRINK WRAP and send the box back! We get it, make sure it is what we sent you, and BOOM store credit or a refund!
Okay, So I Wanna Subscribe. Now What?
Simply select the monthly subscription you would like and box size! We send a monthly invoice. Pay it. Love it! Keep Buying!
Anyone. We make it easy to use our Electronics Bundle as a gift or if you are an entrepreneur, flip the box!
Okay. But Why Are You Doing This? Can't You Make More Selling It Online?
Well, yea. We can make more selling each item one by one! But this Pandemic happened and we no longer have the staff to be able to process and sell one by one. So we decided to group it all up, sell it in bundles, and pass the savings on to you.
We have been selling online for over 15 years and I (owner) am at the point where I want to just kick it with the kids and I love seeing the excitement and joy people get when they open our boxes. This company was started 4 days after the birth of my second daughter. I made the choice to spend more time with the kids. So because of her, this company was born!