What The Box?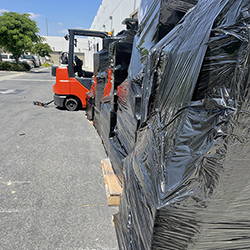 We buy truckloads of electronics from trade-in programs and our partners and test them for functionality.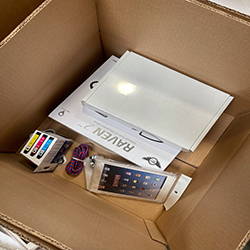 Next, we carefully curate every box with goodies. Each box is guaranteed to have at least (1) tablet or (1) Mp3 player or (1) Fitness Tracker PLUS 3-20 other goodies (depending on the box size).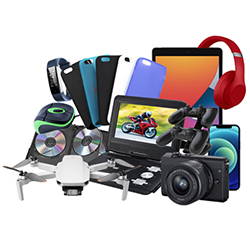 You'll receive both retro tech and NEW.
Don't like something? Sell it on any online marketplace to recoup the cost of your box. Hate the whole thing? Contact us and we'll make it right. You could get any or all of the following...
Tablet | MP3 Player |Game console | Laptop | DSLR | Bluetooth Speakers | Headphones | DVD Player | DVD's | Fitness Tracker | Wireless Accessories (cables, car mounts, etc) | Screen Protectors | Security Camera System | Smart Doorbell | Laptop | Laptop Cases | Video Games for ACTUAL Consoles. Not the cheap 3 in 1 | Drones | Smart Watches | Printers | Keyboards | TV Mount | Home Theater Systems | Projectors | Record Player |Video Game Accessories and so much more!
*see individual box descriptions for more info
Who is it for?
Anyone! We have found that this is a great way for kids to get awesome electronics at an affordable price! It is also great for people looking to just buy electronics for themselves or for anyone who is looking to flip some product and have a side hustle!